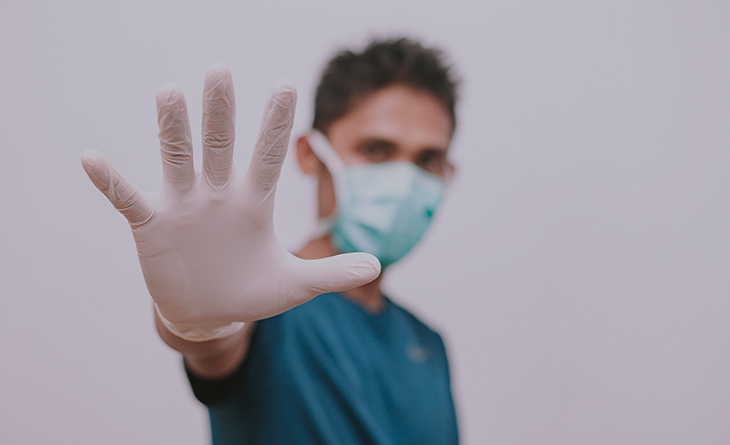 Healing lives in the times of COVID-19
In the present era of COVID-19, the Government of India is inspiring companies to provide social support. The Shri Dutt Foundation has been actively involved in various activities like eradicating hunger, poverty alleviation, addressing malnutrition, promoting healthcare, including preventive healthcare, sanitation, and making available safe drinking water. We have also been involved in disaster management, including relief, rehabilitation and reconstruction activities.
The Company through Shri Dutt Foundation established a make-shift hospital for treatment of patients diagnosed with novel COVID-19 virus. The Foundation provided medical equipment and infrastructure such as ventilators, patient monitoring systems, viral transport media, N95 masks, other masks, non-contact infrared thermometers, medical gas pipelines and gas manifold systems and PPE kits to the hospitals for fulfilling the immediate requirements in the fight against COVID-19. The wellbeing of the patients has been ensured not only by providing daily necessities but also by providing nutritious food and supplements that helped the patients for a speedy recovery. More than 500 patients have been admitted to the said hospital with a reported recovery rate of 98%.
The Company has donated medicines, injections, oxygen, etc. that have been difficult to obtain in the dreadful COVID times to various patients in need. While most of the world focused on people during the times of pandemic, Shri Dutt also focused on animal welfare during the crucial times. We donated fodder, grains, grass, and hay for feeding the animals. The Company has also deployed veterinary doctors for animal welfare and good animal health.
The Company in collaboration with Mahanubhav Math Trust donated food packets and food grains to underprivileged families in order to work towards eradication of poverty, hunger and malnutrition. The Company has undertaken various measures for promoting education especially among children and women.
Thus, Shri Dutt India Private Limited has attempted to make a difference by these CSR activities and many other philanthropic ways.