Get the latest information about the Shri Dutt Group
Quality
Milk

and

Milk Products
After being known for decades for sugar production, trading, export and import, Shri Dutt diversified into the dairy business in 2016. This extends its belief in bringing prosperity to India's large agri-economy through transparent business practices that benefit its suppliers and customers.
Shri Dutt's dairy unit is located near Kolhapur, which is well-known for the purity of its milk. Shri Dutt's strength lies in its milk supply and distribution networks. Being close to their milk suppliers, Shri Dutt is able to homogenize, pasteurize and perform bacteria clarification to ensure longest possible shelf life for its products, with the least possible gap between milk procurement and processing.
Over and above the manufacturing and processing of milk and milk products, Shri Dutt has also successfully installed a powder plant for the manufacture of Skimmed Milk Powder (SMP), Whole Milk Powder (WMP) and Dairy Whitener, with a capacity of 10 MTs per day.
To sum it up, Shri Dutt's products are blend of an experienced and qualified team along with state-of-the-art infrastructure, with good attention to Procurement, Production, Operations, Quality, R&D, Marketing and Sales functions.
Shri Dutt started a huge dairy project with a capacity of processing 1.5 lakh litres of milk in Hamidwada in Kolhapur under the brand Dilicia.
For more information check out our website – http://www.dilicia.in/
Dilicia products have an edge over other products in the market in terms of quality. We at Dilicia, ensure that all the products pass the safety and quality checks before they're released for sale in the market. We have established a rigorous and far-reaching food safety program that ensures that the milk and milk products which you and your family enjoy remain pure and wholesome. Our dairy pasteurizes and packages all fresh dairy products in technologically superior and hygienic conditions to ensure pure natural freshness until the end consumption. Quality, quantity & hygiene are adhered to at every stage of the supply chain. The procured milk is kept fresh and stored chilled at a temperature of 04° Celsius. There are temperature checks in place to ensure the temperature throughout storage and transportation. All the milk procured is from an organically fed farm, absolutely free from chemicals or other artificial feeds. Milk is procured from farms with less cattle as the quality of such milk is high.
Dilicia has created structured cold chain facilities from producer to consumer to ensure the milk is fresh at all levels. The procured milk is evaluated by sensory and trained RMRD Analysts for Colour, Flavour and Taste. At the time of the weighing process, 200 ml of milk is collected from each agent for tests. FAT & SNF is determined using Electronic Milk Analysers.
Dilicia's job is to provide quality dairy products to the consumer. This can be only accomplished with team effort. Shri Dutt's highly qualified and experienced team ensures the quality and hygiene at every stage of processing. The team works with high technological processing units to deliver the best quality products.
Farmers play a vital role in the production process. They work really hard and ensure that cows and buffalos are healthy & comfortable so that they produce quality milk. To maintain the quality of milk, we provide fodder for animals. We believe that it's our responsibility to keep animals healthy so we provide regular vaccination and clinical support whenever needed. Knowing the value of a farmer's efforts and hard work, we provide immediate settlement for supplied milk.
Cow Milk, Standardized Milk, Toned Milk, Double Toned Milk, Full Cream Milk and all milk products like Dahi, Ghee, buttermilk, masala buttermilk, lassi, malai lassi, mango lassi, paneer, basundi, various flavoured milks, etc.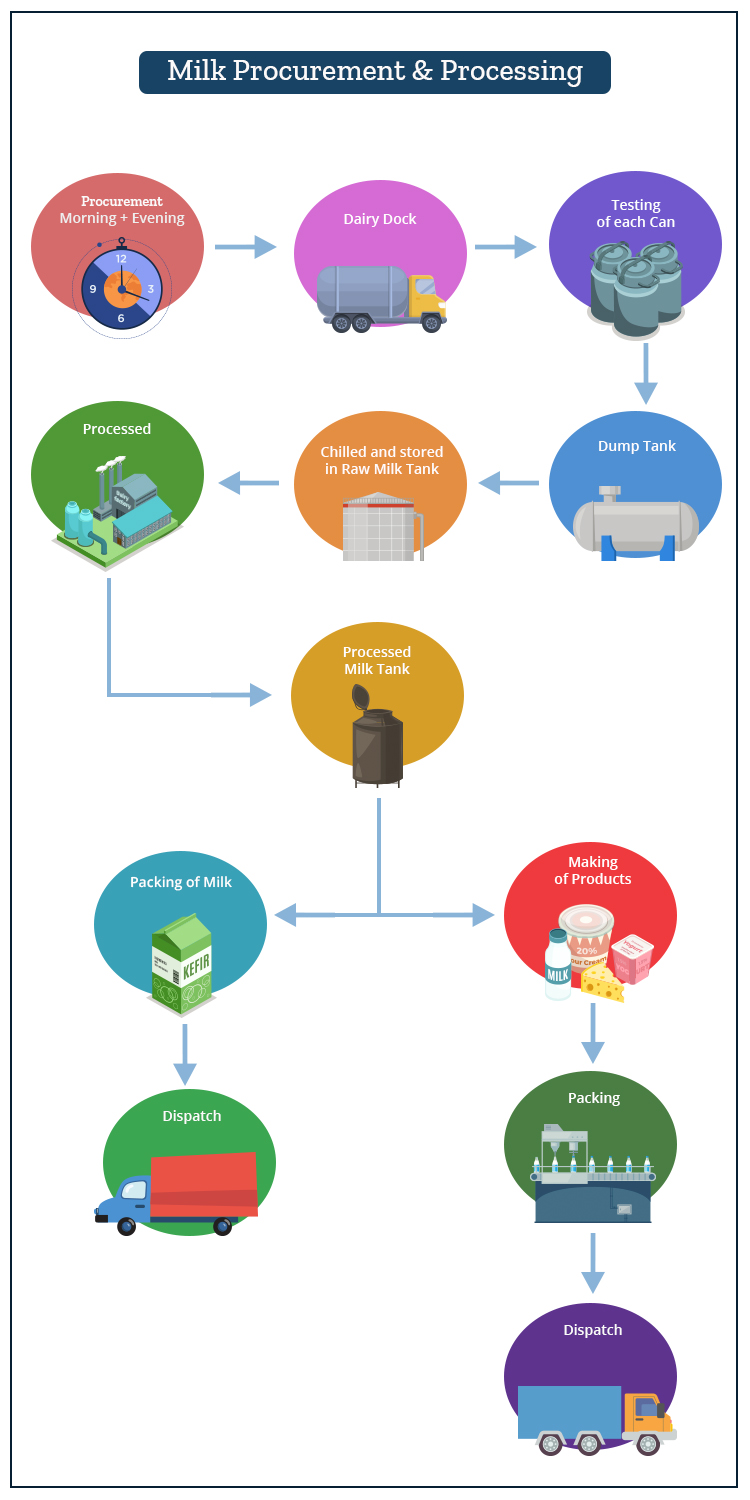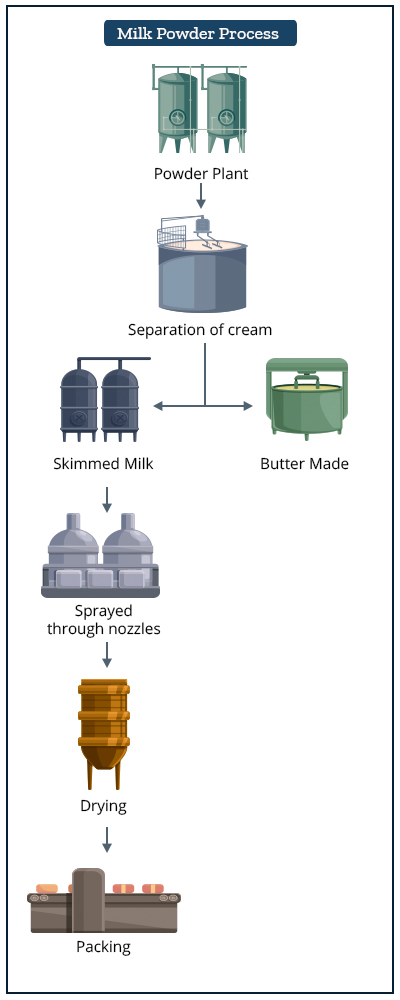 DAIRY PRODUCTION CAPACITY
1

10 ton fully automated powder plant

2

250,000 Liter Milk processing facility (and another dairy plant with 50K capacity)

3

10,000 Liter/hour fully automated pasteurization plant.

4

Milk & Milk Products (Ghee, Shrikhand, Dahi, Buttermilk, Lassi, Basundi, Paneer etc.) 1 Lakh LPD (Milk Processing Plant)

5

Powder Plant - 10 TPD (Powder Plant)
Dilicia, Sadashivnagar, Nipani-Devagad State Highway No.116,
Hamidwada Tal : Kagal, Dist : Kolhapur – 416 235 Maharashtra (INDIA)
Email : ceodairy@shridutt.com