Get the latest information about the Shri Dutt Group
The Sweet Taste of
Success
Sugarcane, a kharif crop, is produced in large quantities in India. As per the economic survey 2021-22, India is the largest consumer and the second-largest producer of sugar in the world. Average annual production of sugarcane is around 35.5 crore tonnes, which is used to produce around 3 crore tonnes of sugar. The capacity for manufacturing sugar is distributed roughly equally between private sector units and cooperative sector units.
The sugar industry, being an agro-based industry in India, is responsible for creating a far-reaching impact on the rural economy, thereby influencing the country's economy as a whole. The expansion and development of the industry creates employment opportunities and growth prospects for not only the farmers of the territory, but also in allied and ancillary industries like harvesting, transport, trade, servicing and maintenance of machinery, and supply of agriculture inputs.
Shri Dutt India Private Limited has its manufacturing facilities located in the sugar belt of Western Maharashtra, a prosperous belt famous for its sugar production factories. The factories located at Sangli and Phaltan are easily accessible by roadways to the farmers and consumers. Shri Dutt also has its presence near India's major ports along its Western coastline.
Shri Dutt has its factories strategically placed in the areas of Sangli and Phaltan in Western Maharashtra. Shri Dutt believes in striking a balance between encouraging modern production processes, with a focus on innovation as well as sustainability.
The Company has acquired a sugar-manufacturing unit in Sangli in 2017 on a long lease and is the operator of Vasantdada S.S.S.K. Limited, a co-operative sugar mill situated in Sangli. The Company has acquired a sugar factory in Phaltan, Maharashtra under the Insolvency and Bankruptcy Code (IBC) through the National Company Law Tribunal (NCLT) in 2019.
The plant has a cane crushing capacity of 8,500 TCD (tonnes crushed per day). We have been consistently crushing 740K M.T. of cane in 2017-18, 860K M.T. in 18-19 and 780K M.T. in crushing season 19-20.
The plant has a cane crushing capacity of 3,000 TCD (tonnes crushed per day). We have crushed approximately 260K M.T. of cane in the crushing season 2019-2020.
The Company is in the process of expanding its crushing capacities to 7,500 TCD and installing a distillery of 90 (kilo litres per day) and a 35 MW power generation plant.
8,500 TCD (tonnes crushed per day) at Sangli and 8,500 TCD planned for Phaltan next year through expansion.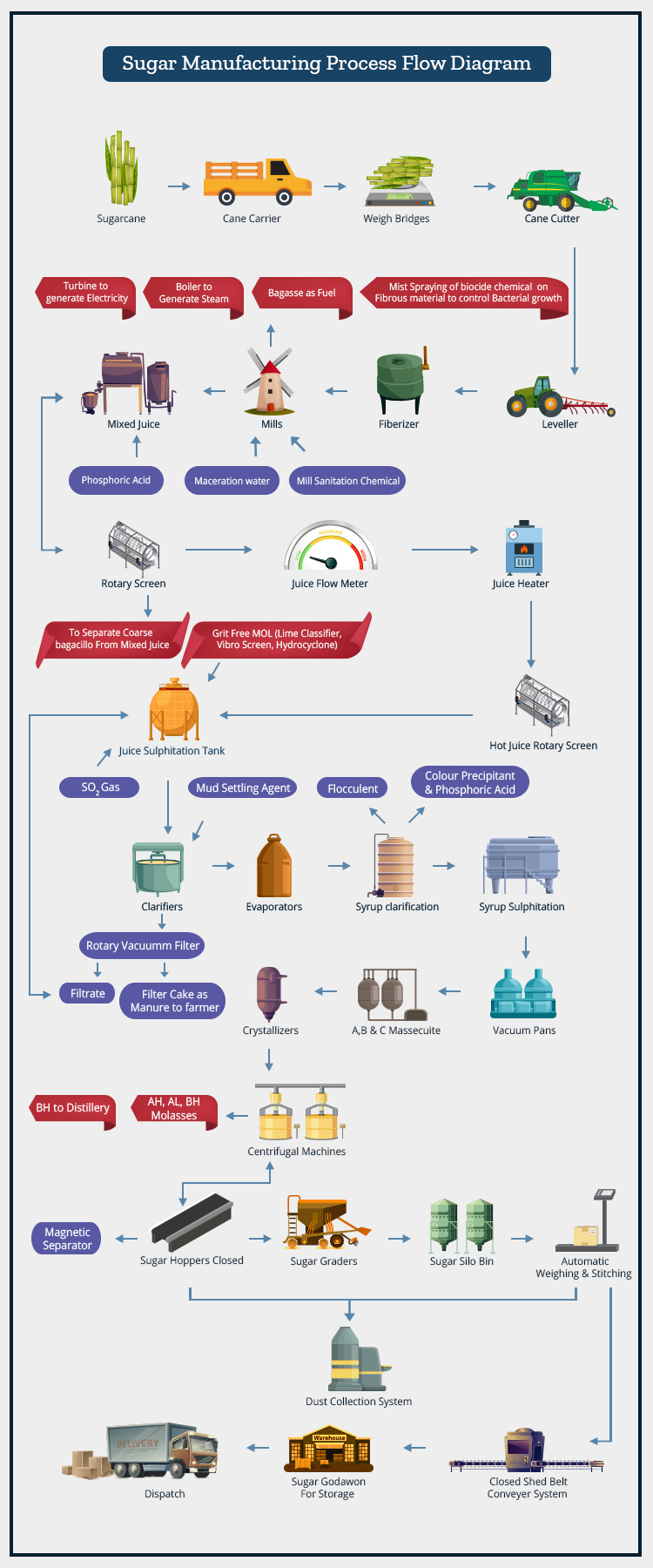 Shri Dutt in a constant effort of improvisation and expansion, has secured its presence globally. Shri Dutt shares cordial export relations with countries like Afghanistan, Bahrain, Bangladesh, China, Djibouti, India, Indonesia, Iraq, Malaysia, Oman, Saudi Arabia, Singapore, Somalia, Sri Lanka, Tanzania, Timor, United Arab Emirates.
Sugar is a versatile and irreplaceable functional ingredient in food. In addition to providing sweetness, sugar is also used to balance acidity, add bulk or prevent spoilage among other functional properties.
Sugar is used as a bulking agent, a preservative and a flavour enhancer. Some of India's biggest consumer brands and FMCG companies like Parle Biscuits, Parle Products, ITC and Britannia use Shri Dutt's sugar in baking and making of biscuits among other confectionery products.
Some of India's most prominent consumer brands like Parle Biscuits, Parle Products, ITC and Britannia are our esteemed customers.
Shri Dutt is on a growth trajectory, expanding its reach and market share, in both, domestic and international markets. Shri Dutt makes purchases across India and sells in local and international markets.